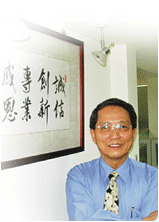 Who we are- Rite-Craft Ind. Corp. was founded in 1986 and has been acting as a leading manufacturer, exporter & distributor specially in the fields of industrial Safety Protection, Home Safety & Security, Medical and Bio-Care products in Taiwan. Our products in this catalog include all kind of Helmets, Ear miffs, Masks, Respirators, Protective clothing, Gloves, Eye Glasses, Goggles, Shoes and detecting/Testing instruments and save & rescue equipments, made by us or associates factories in Taiwan or Mainland China with an intention to provide customers a full coverage of perfect protection from head to toe plus prevention, save & rescue in their working environment or family areas.
What we do-We supply only high quality products complying with NOISH, CE, ANSI, CSA, UL international approvals or meeting standards and with competitive price to reach customers' requirements worldwide. We also provide technical data of the products, customer tailor-made or OEM service to meet your demands. We believe that rapid response and excellent service plus a reasonable pricing will help you do marketing in local market.

Our sister company, Pacifique-Rim Asso. Corp. is doing as our import and domestic sales arm in Taiwan. Representing many of world best-known brands, like DuPont 3M, Kappler, MAPA, Dailove, Crowncon, AO, Drager, Bradley etc., we are probably the only business partner knowing not only the pricing but also the best what we should get for your safety business, export or import, in Taiwan.
Our Hope & Goal- What our biggest hope is to be your best supplier in the safety protection products, either in Industrials, Home and Medical fields, with whom you can trust, and create a long-term cooperation relationship.
Any of your inquiry will be welcome. We will do our best to reach your needs. Please do not hesitate to contact us.